Things to do...

During your stay with us, we recommend some of the following;

A lazy stroll along the pristine beaches of nearby Store Bay, Pigeon Point or one of the many others around the Island's coastline.

A journey on a "Glass bottom boat" towards the Famous Buccoo Reef and Nylon Pool.There you can snorkle among the hundreds of tropical fishes, observe the huge "Brain coral" (in Speyside) and other Marine life.

Ride the surf at Mount Irvine beach and maybe have a chat with another International Surfer like yourself.

Trek through the Lush Rain Forests and discover the Flora, Fauna and waterfalls of the Island.

Dive into the clear Caribbean waters off Speyside or Charlotteville and encounter the gigantic but gentle Manta Rays. Swim with them while being escorted by a kaleidoscope of other Tropical fishes darting in and out of your path.

Maybe you wish to flex your arm and putt that golf ball way across the greens to the next hole. Care to do so on one of our Championship Courses? See you on the greens.
Best of luck with your game.

If nothing else, you must include among your luggage your suntan lotion, swimwear and snorkels.

You can easily rent Bikes or vehicles from nearby Rental Firms at nominal rates and tour the quiet country roads.
While on the island, don't hesitate to sample the local cuisine which must include our delicious,ever popular "Crab and Dumpling".

MOST OF ALL,...abandon time and savor the enchantment that Tobago has to offer.


Located in the Caribbean just off the coast of Venezuela, Trinidad and Tobago has much to offer to visitors. Aside from clear blue waters and small beaches, the islands also have a rich cultural and historical background that's worth exploring. Whether you're there to have fun or to relax in the sun, Trinidad and Tobago won't disappoint.
We would be pleased to assist you in finding that perfect restaurant, idyllic beach or historical attraction.
There are many ways to end a great day in these islands, but here's a particularly good one. Watch the sunset over Pigeon Point, Tobago's most famous beach. As the sky flushes pink and all the little clouds turn to gold, the coconut trees seem to lean into the light and the gentle lapping of waves lulls you into a special kind of calm.
We now offer Secured On Line Bookings Click Here :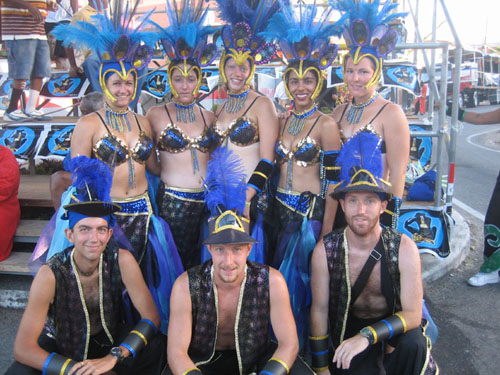 CARNIVAL
An explosion of colour, music, revelry, and creativity, Trinidad's Carnival has spawned similar celebrations around the world; but nothing on earth can rival the abandon, euphoria and stunning spectacle of our festival. Moving between Tobago and Trinidad is "no problem" with a daily ferry service from Scarborough to Port of Spain or via a 20 minute flight on the air bridge.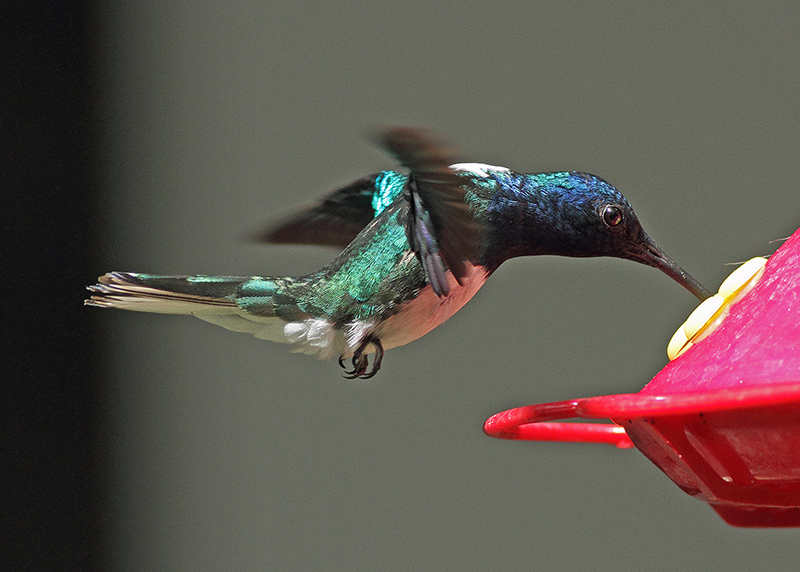 Tobago is known as an international destination for viewing exotic birds and you can see some of the many species that inhabit or pass through here either by guided tour or simply by chance as you explore the countryside or beaches. It is the geographic location and its immediacy to the South American continent that lends itself to the variety of birds seen here.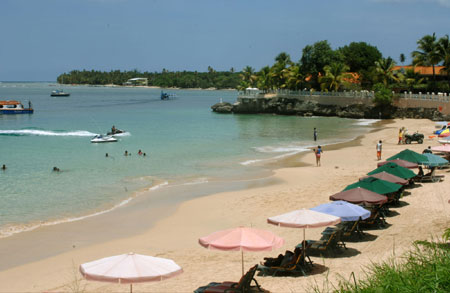 LIFE'S A BEACH
The vast selection of quality beaches you can find in Tobago is astounding. Pigeon Point and Store Bay are possibly the most popular. Turtle Beach is a mile long sloping beach that is famous as a breeding ground for giant leather-back turtles. Buccoo Bay is an excellent swimming location protected by the Buccoo Reef.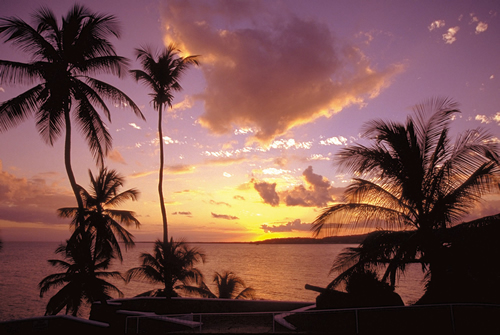 SUNSETS ARE FREE!
If you've ever traveled to Tobago then it's a good bet you've been captivated by her sunsets. The daily miracle that sees the sun dip into the sea is simply spectacular here, a product as much of this special island's warm vibes and energy as its majestic natural beauty.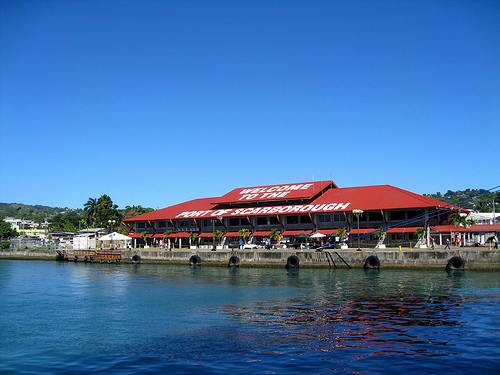 SCARBOROUGH
Most visitors to Scarborough Tobago come to take a peak at Fort King George, which not only tops a hill overlooking town, but also tops the list of attractions in Scarborough. You can also see what the Tobago Museum has on display. One of the other top attractions in Scarborough is the main market, which is found just opposite the harbor docks. For those who want to get away from the hilly streets and the traffic for a brief respite, the botanical gardens are also recommended. They are free and are open to the public during daylight hours. A must see when visiting Tobago during festivals and annual holiday festivities.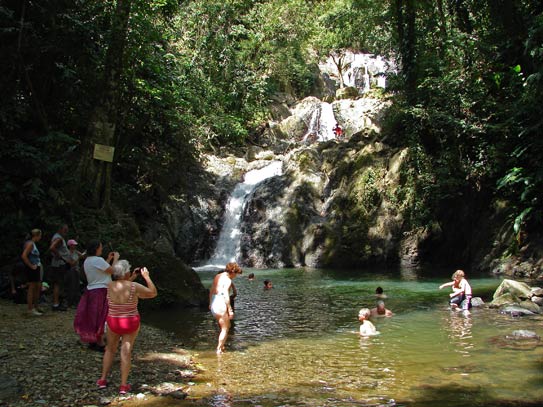 ARGYLE FALLS
Argyle Waterfall is the highest waterfall in Tobago, and the facilities and guides available on site make it very attractive to visitors. Getting there is very easy, as just before the town of Roxborough in the northeast of the island, there is a large welcome sign marking the access road.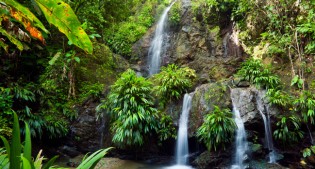 TOBAGO RAIN-FOREST
In a nutshell, Tobago has the oldest rain forest reservation in the western hemisphere, since 1765 Tobago's big green trees and wildlife have been protected.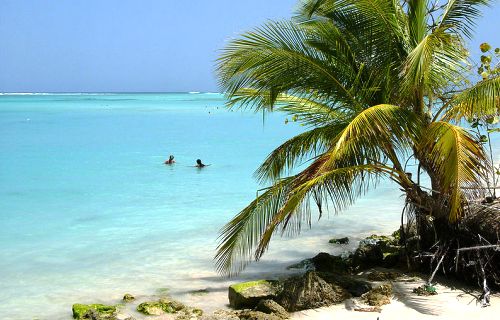 BUCCOO BEACH
Head straight to Buccoo beach, where there are boats which goes every day morning and afternoon at a specific period. Mostly these boats are glass bottom boats, which facilitates viewing of corals at the Buccoo Reef. Most boat will provide you life jacket and snorkel equipment and allow you to snorkel for 30-45 minutes.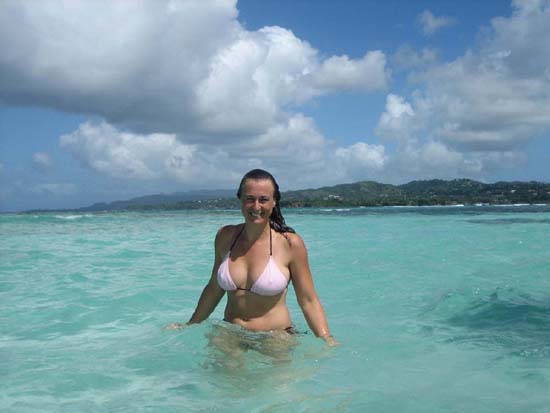 NYLON POOL
Most boats offer swimming in this Nylon Pool for 30-45 minutes along with the Buccoo Reef trip. The name Nylon Pool is because of its color. The beauty of this pool is its nothing but a natural swimming pool in the middle of the sea with 2 to 4 feet height of water.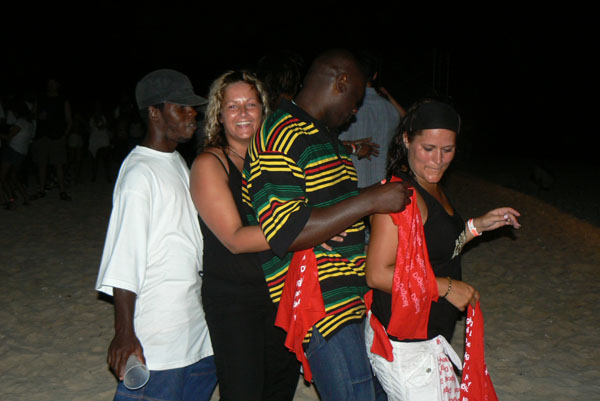 SUNDAY SCHOOL
Nothing religious here – Sunday School is a loud, vibrant street party. It is an ideal way of sampling one aspect of Tobagonian social life. The party starts at 8pm every Sunday evening when the orchestra play pan for a couple of hours. However, the party only gets into gear about 11pm when the main sound system kicks in from the main venue. The music is Jamaican Dancehall with the best soca, hip hop and R+B.